Welcome to Arapahoe Self Storage, Arapahoe RV & Boat Storage as well as AAA Store-N-Lock
Located in beautiful Boulder Colorado
It is our desire that your experience with us is a pleasant one...
Our normal hours of operation are...
Monday - Thursday 9:00am - 5:00pm
Friday 9:00am - 4:00pm
Call 303-449-5851
Our Mission Statement
To provide professional courteous service to meet your storage needs
Company Profile
In business since 1973, Arapahoe Self Storage and AAA Store-N-Lock have been providing our customers with the highest level of service and satisfaction possible.
We are committed to customer service. If we don't have it, we'll help you find it!
We have 370 units from 4x7.5 feet to 20x22 feet
All Storage Units are fully enclosed. We have both Masonry and Steel Buildings.
New Covered RV & Boat Storage 12x25-34 feet now Available!
Click Here for a list of our Storage Unit Sizes & Prices...
We're Top Rated In Boulder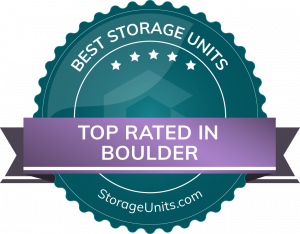 This site best viewed with...